Create for print:

1. x2 alternate covers, each very different from the other.
2. Regular recurring pages - table of contents, contributors and letter from the editor.
3. 1, 3 and 6 page articles (articles and creative director's instructions were provided, all imagery had to be appropriately sourced or created)

Client - Taylor Magazine.
Their market was 18 to 35's men and women, artists and designers.  
The look and feel was to be contemporary, creative, eccentric, individual and clean with a handmade edge.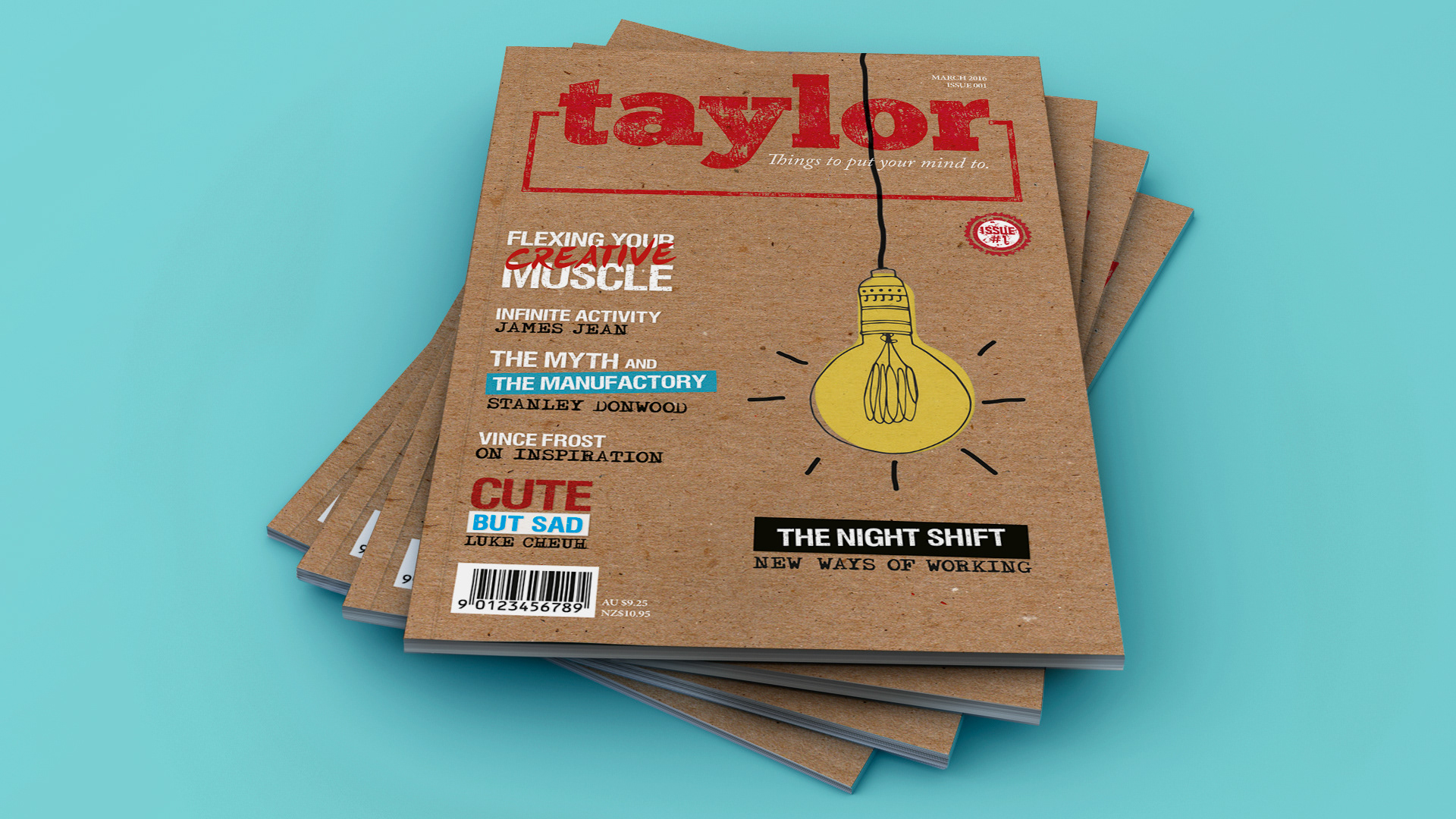 RECURRING PAGES

- Table of Contents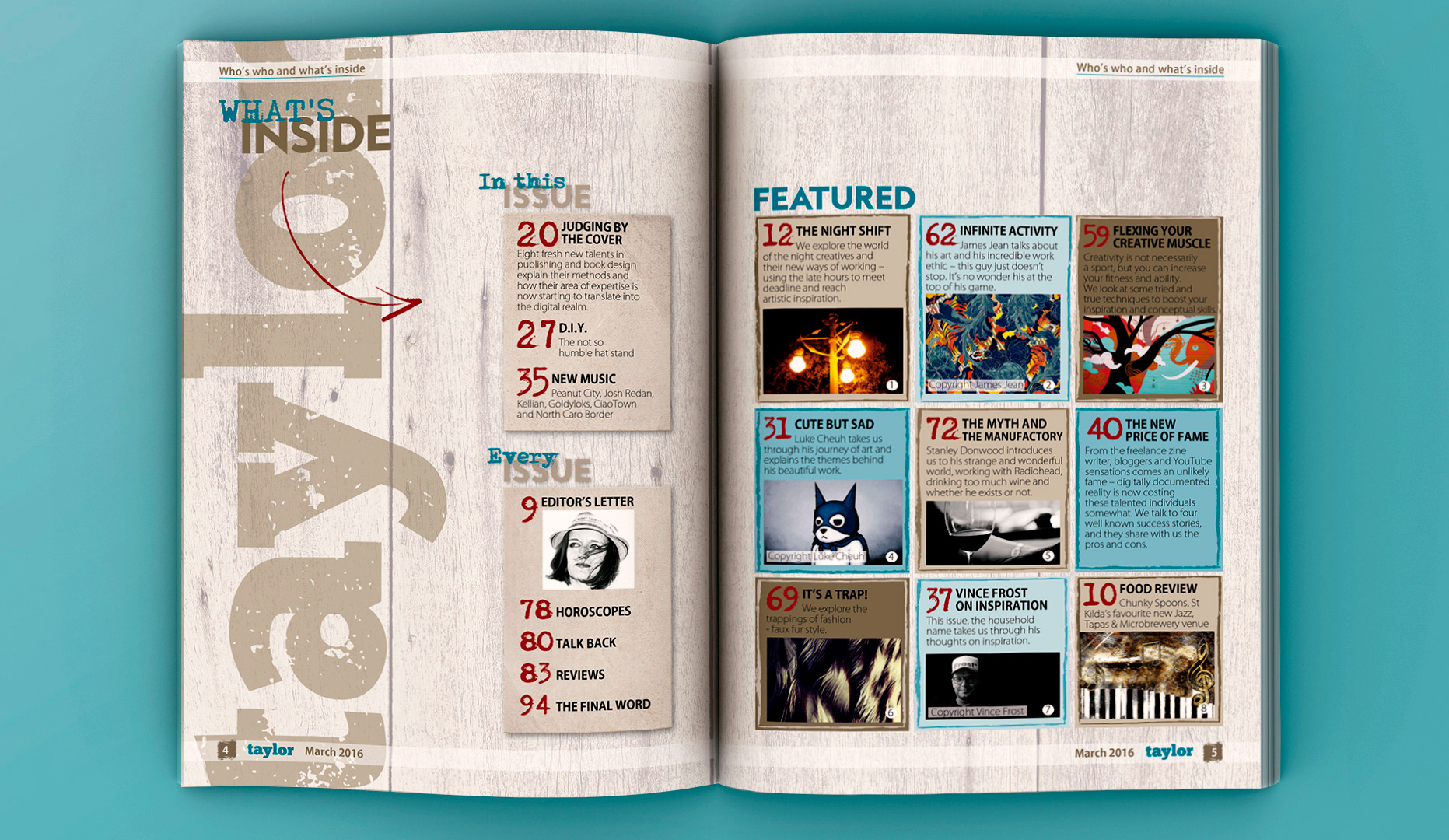 RECURRING PAGES
- Contributors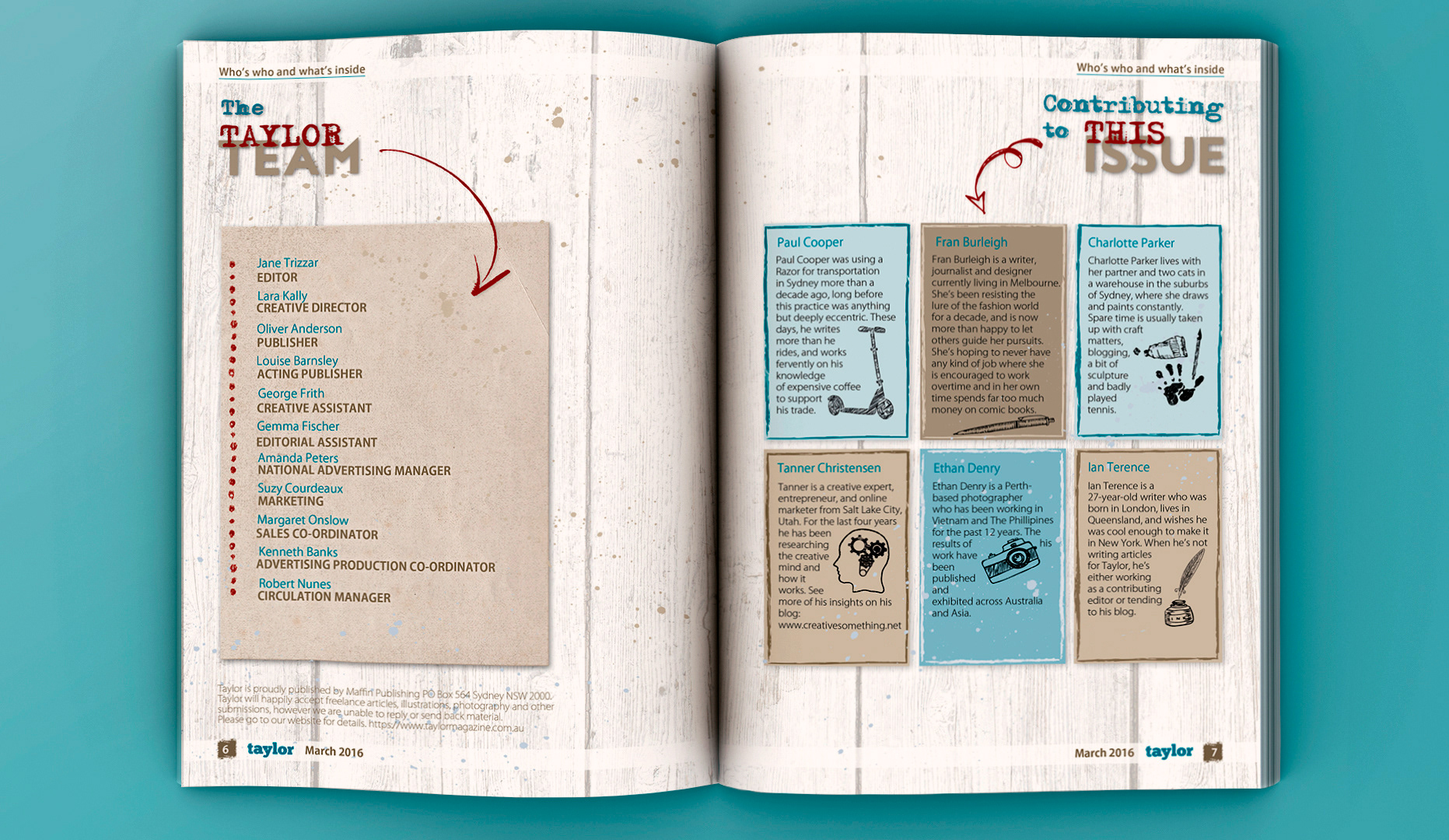 RECURRING PAGES
- Editor's Letter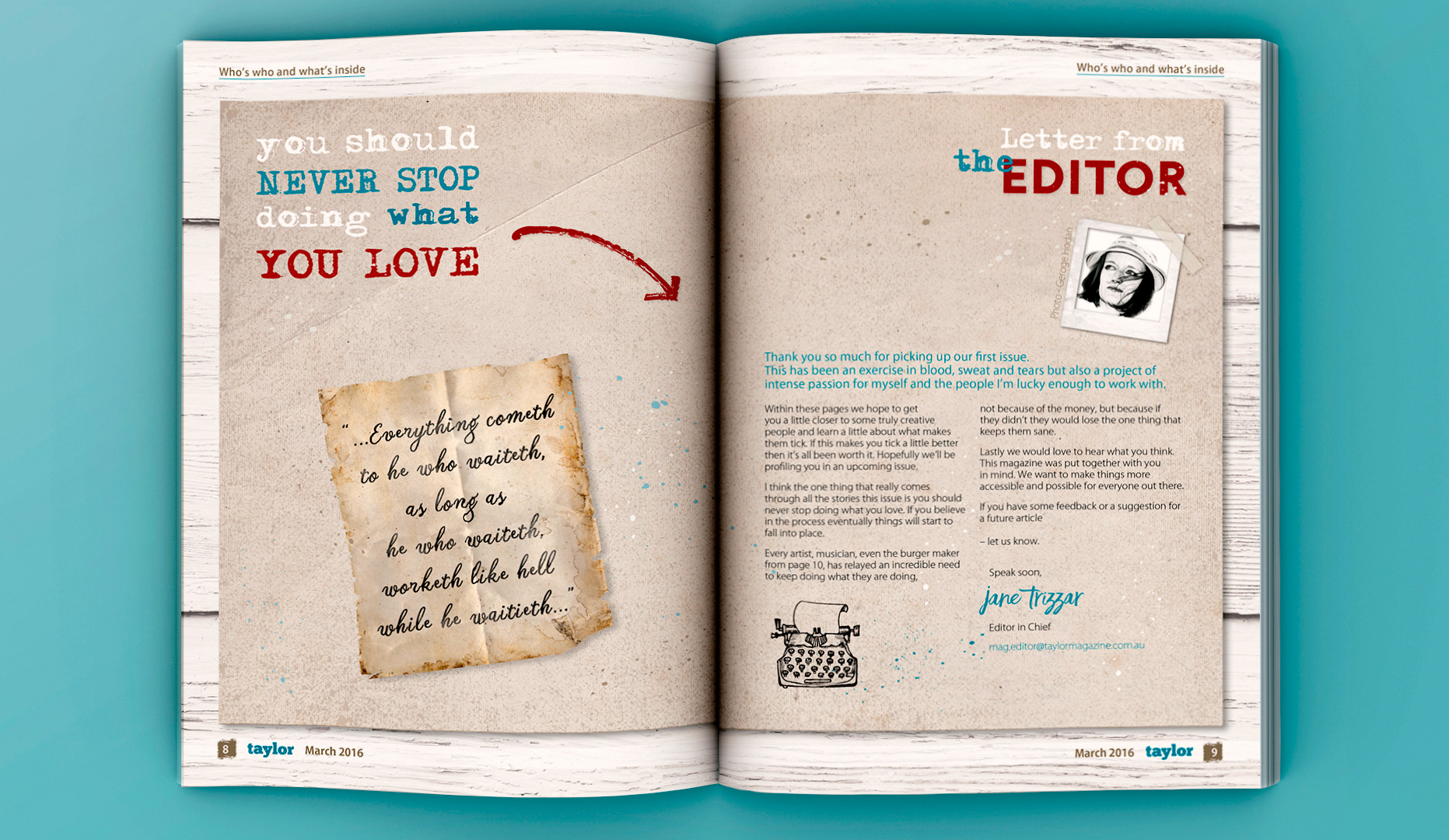 Feature Articles
-The Night Shift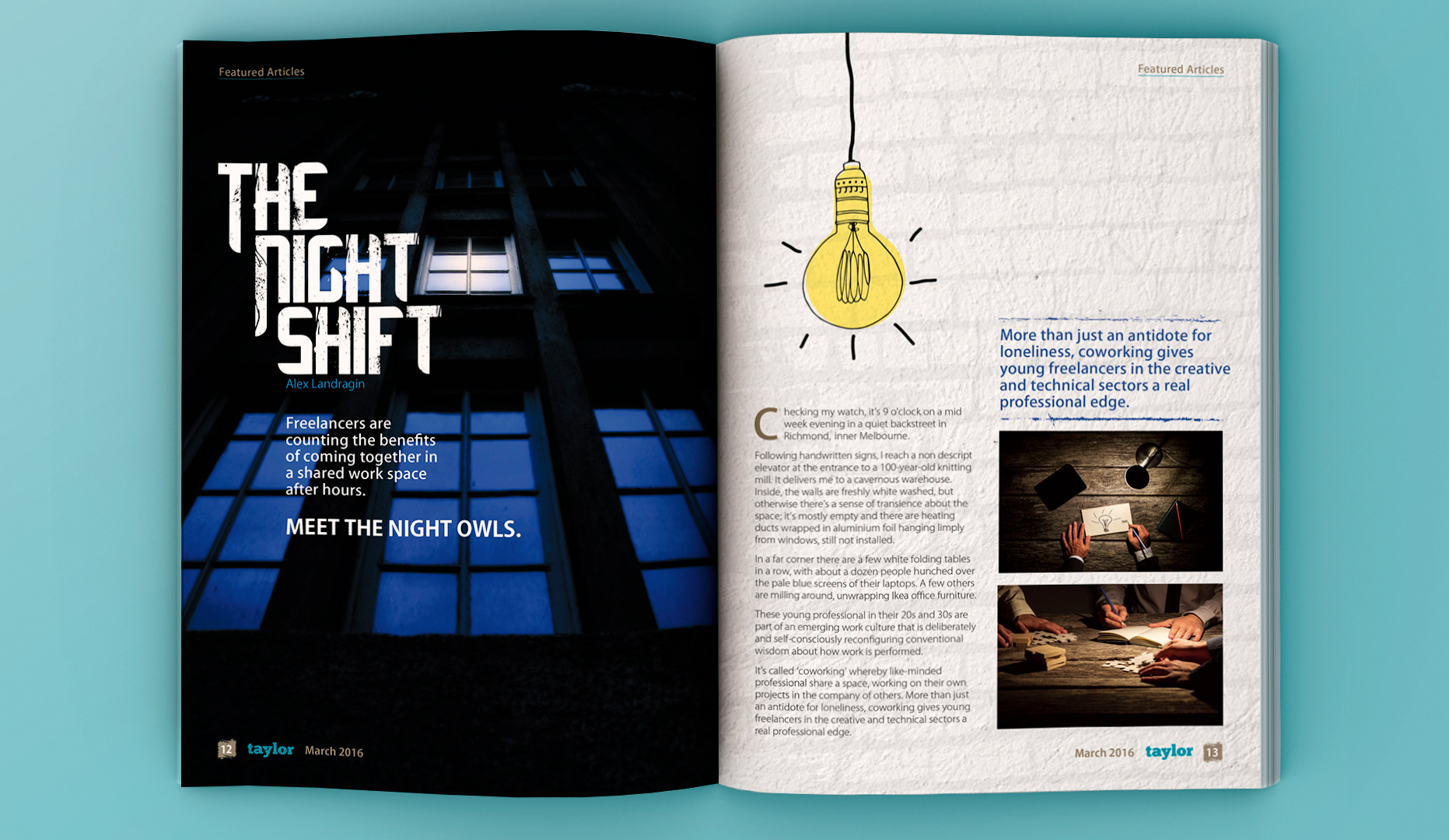 FEATURE ARTICLES
-The Night Shift (cont'd) + Advertisement page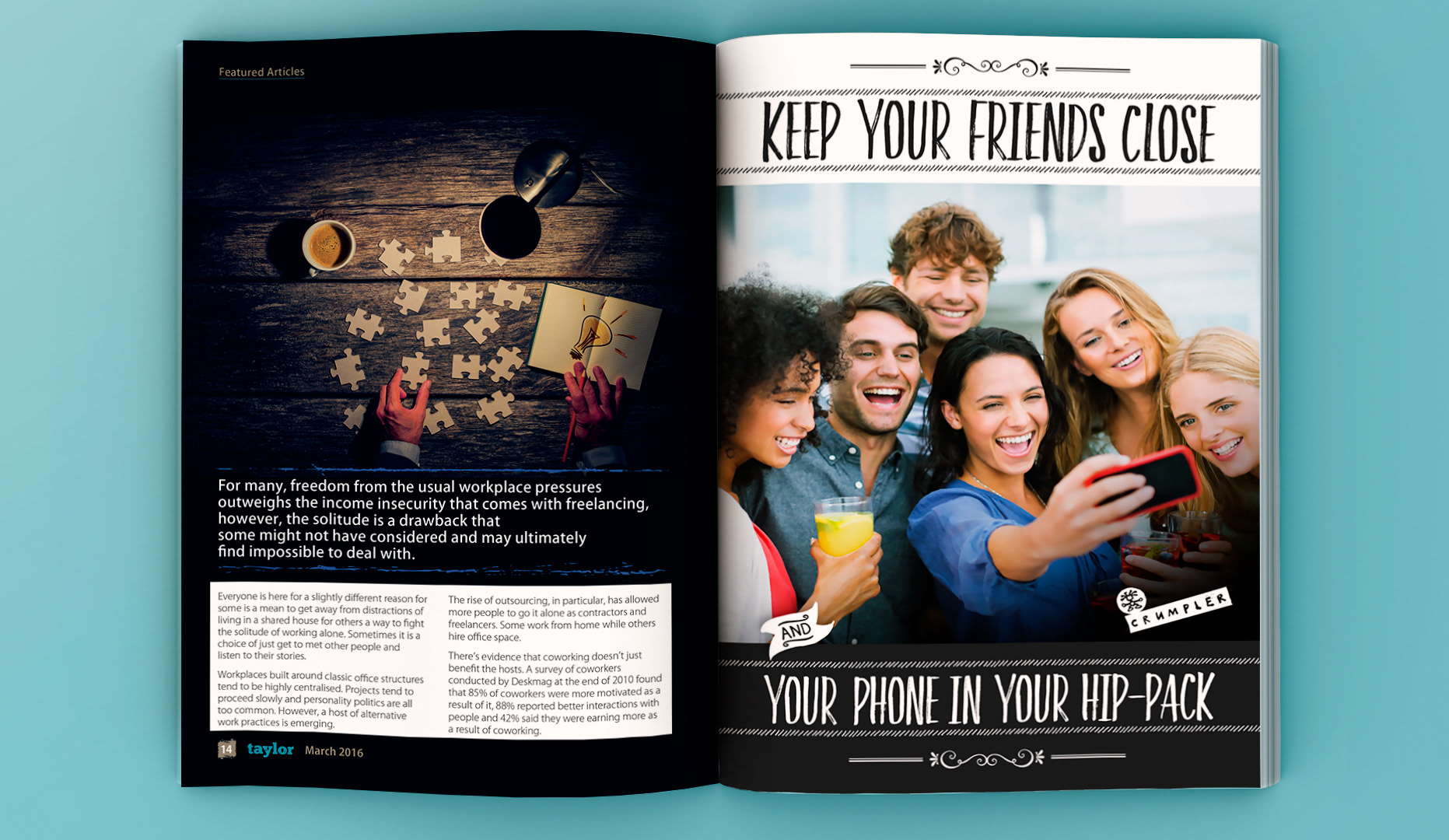 FEATURE ARTICLES
-Flexing your Creative Muscle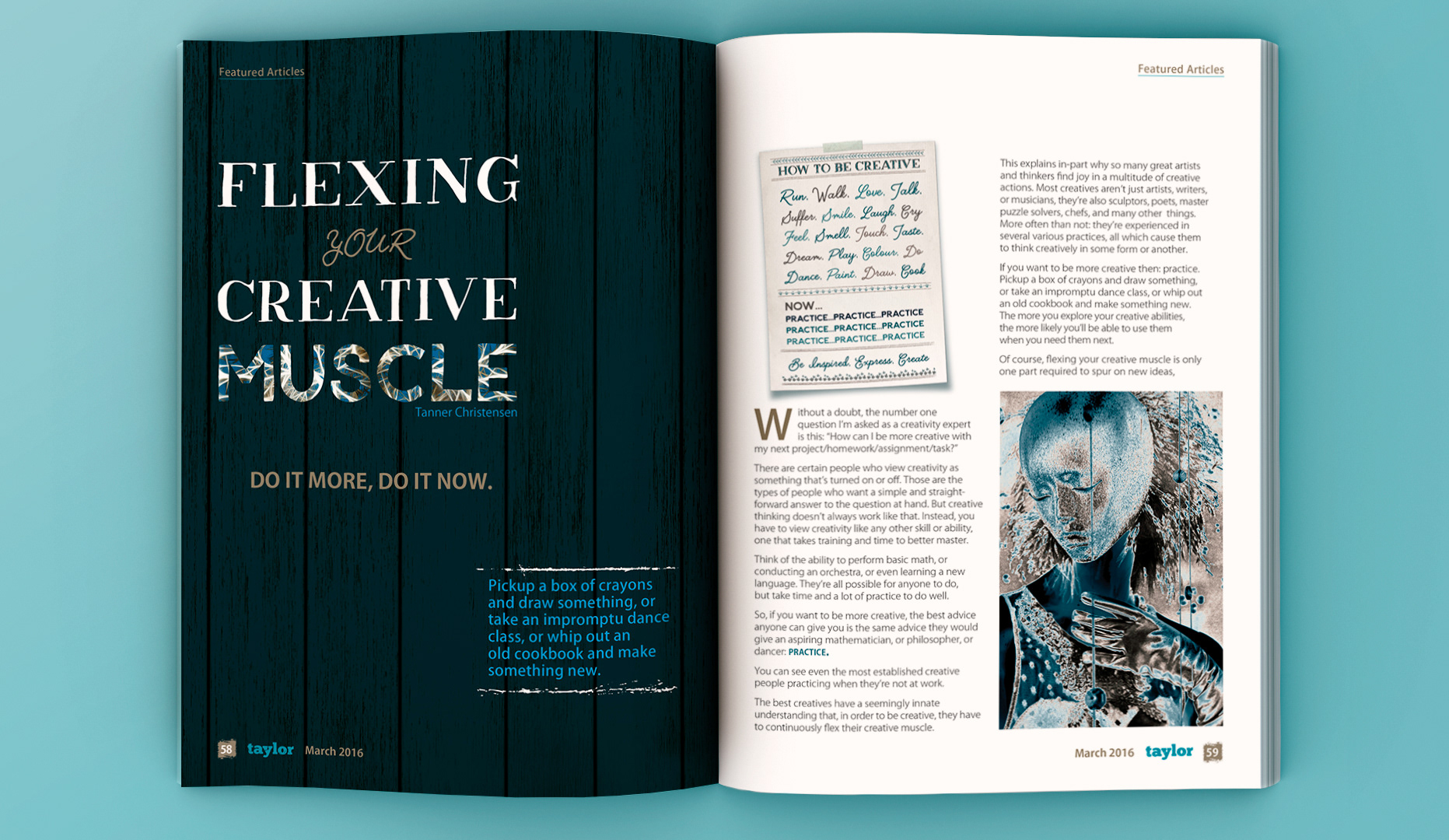 FEATURE ARTICLES
-The Myth and the Manufactory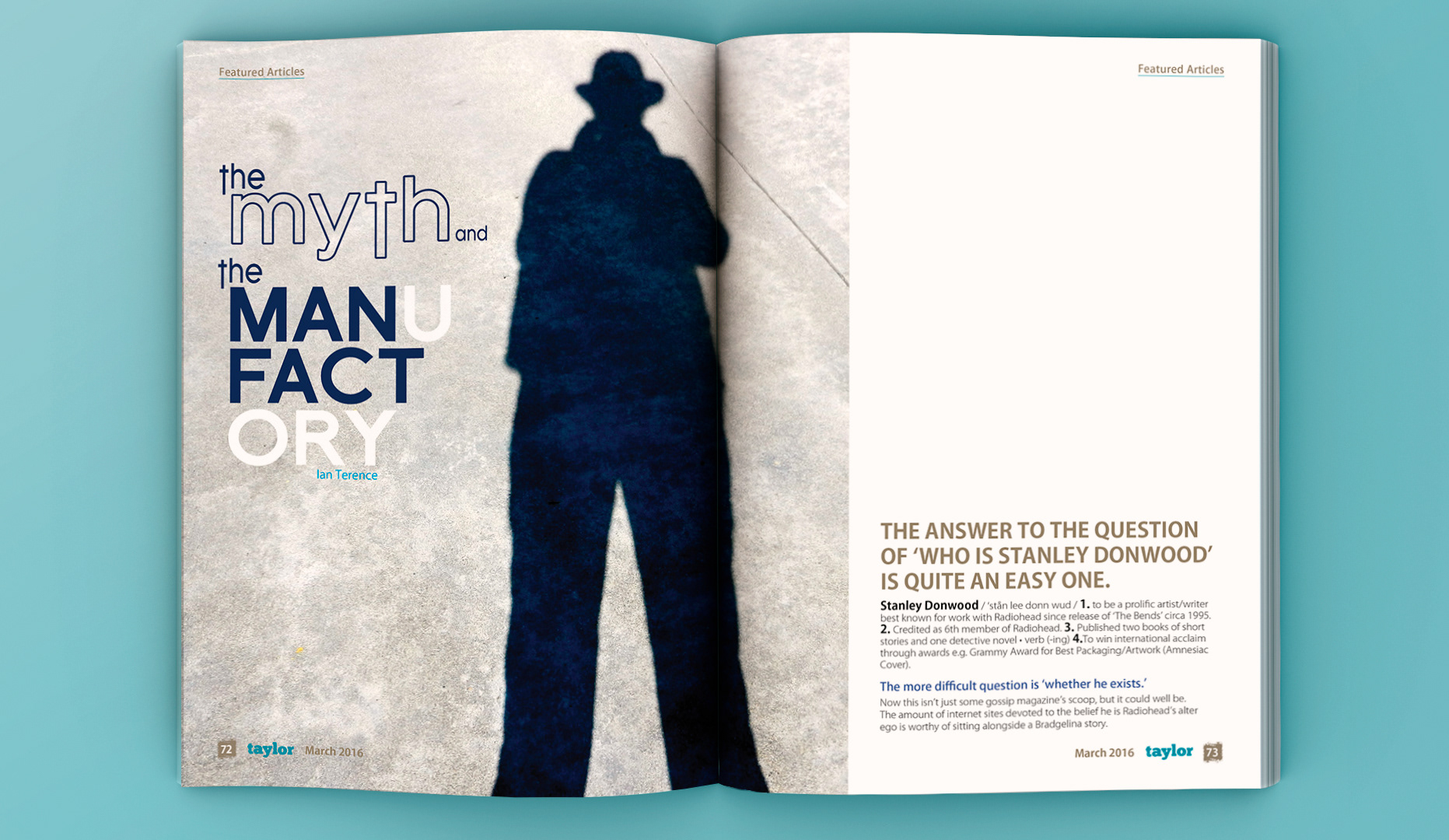 FEATURE ARTICLES
-The Myth and the Manufactory (cont'd)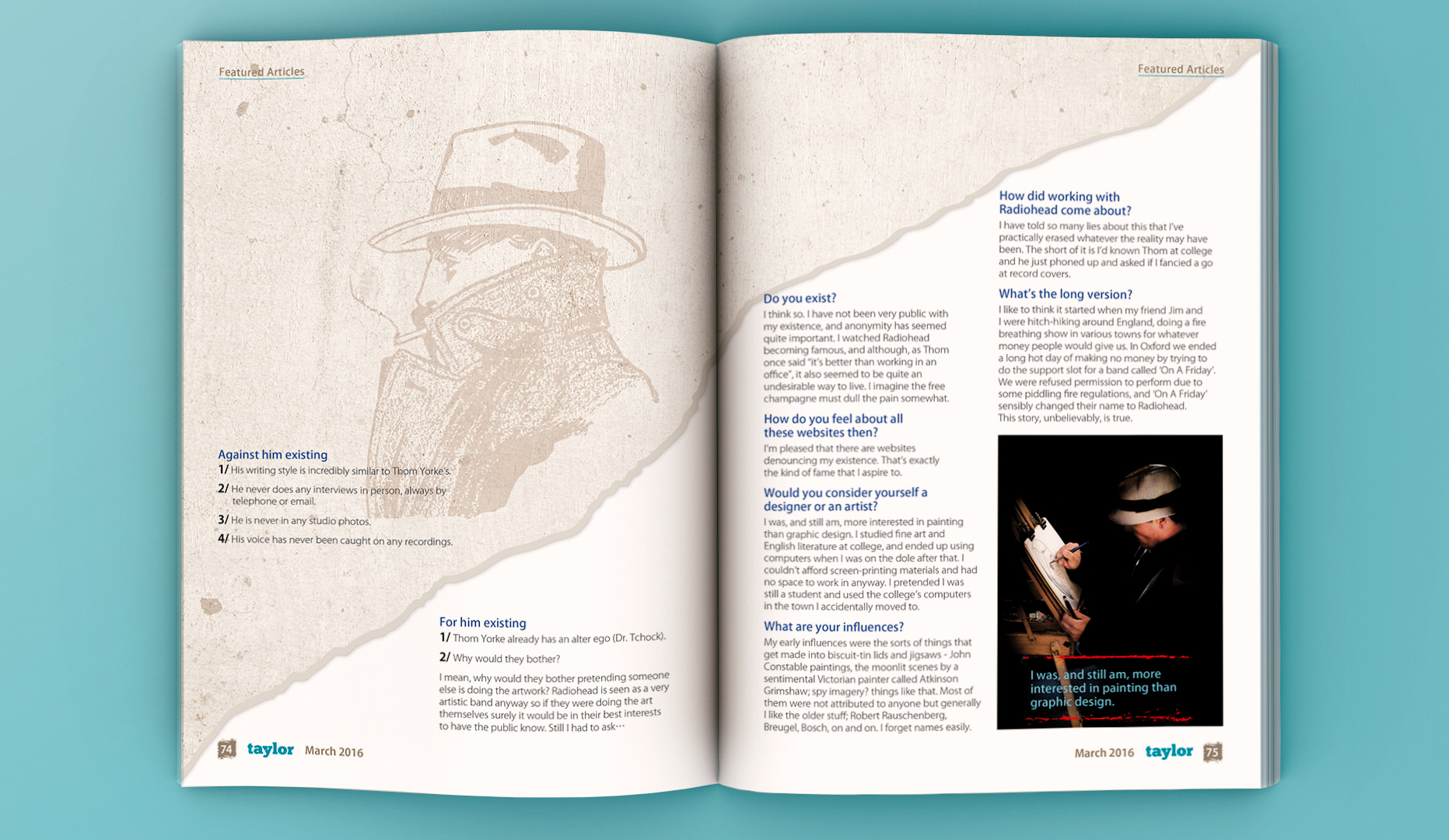 FEATURE ARTICLES
-The Myth and the Manufactory (cont'd)