The Logo displayed along with collateral to create event identity.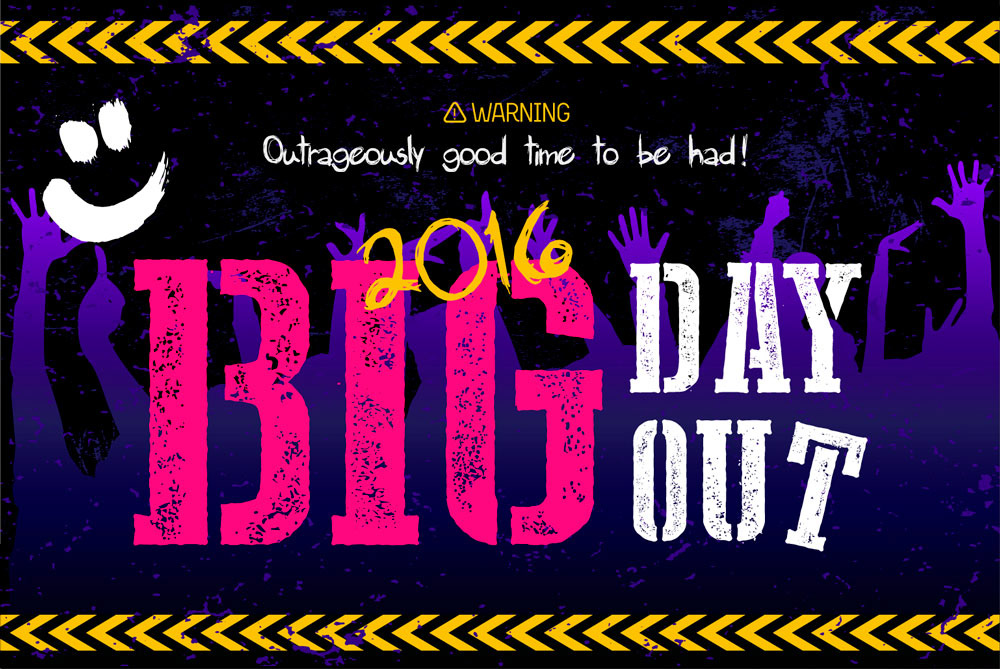 The logo and identity in various orientations for use in different situations.

Poster, Website banner, App badge, App landing page.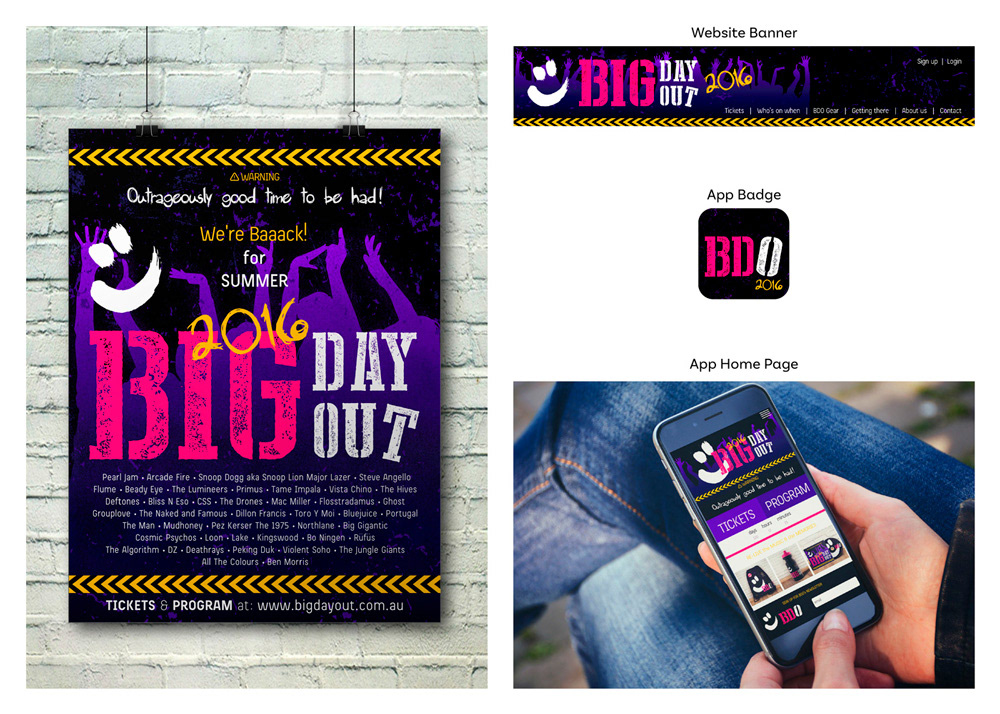 Other merchandise including bag, CD, drink bottle and cap.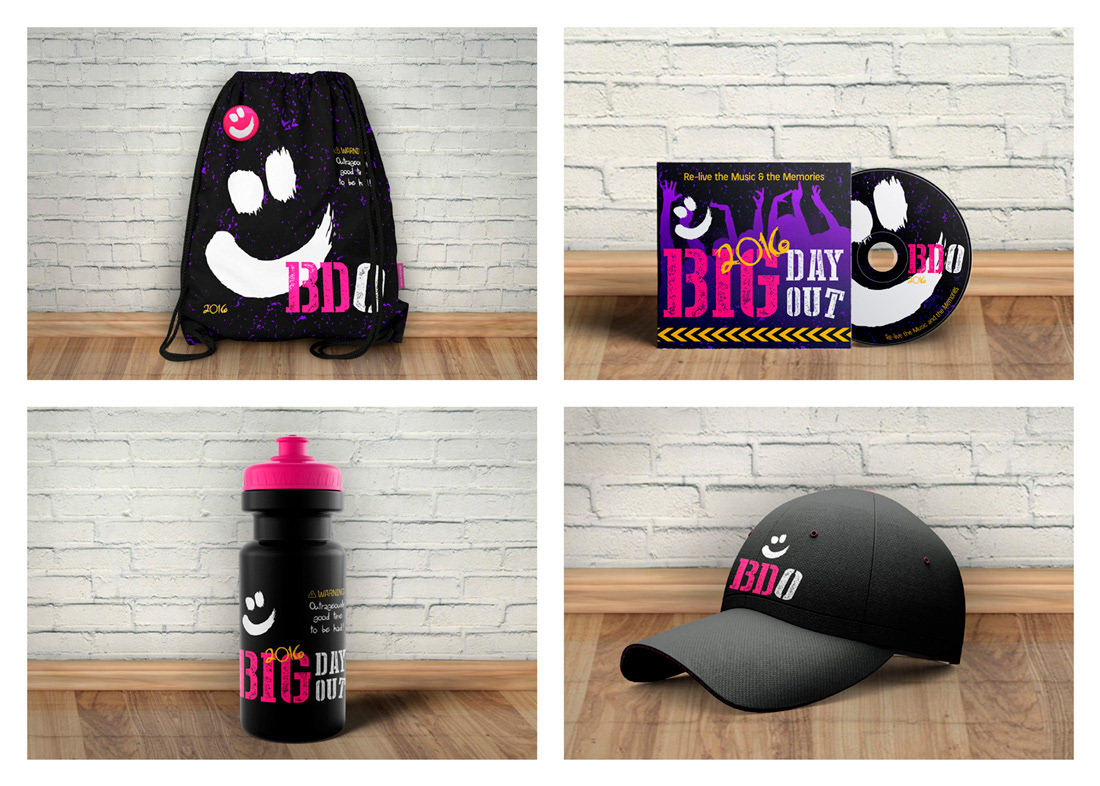 T-shirts / festival wear / re-live the memories every time you wear your BDO T-shirt.