I
nitially a project from college, this is a re-brand for a large outdoor annual music festival that pretty much re-branded itself every year with a fresh new look. The festival eventually stopped running in Australia, I felt I'd like to have another go at what it might look like if it returned.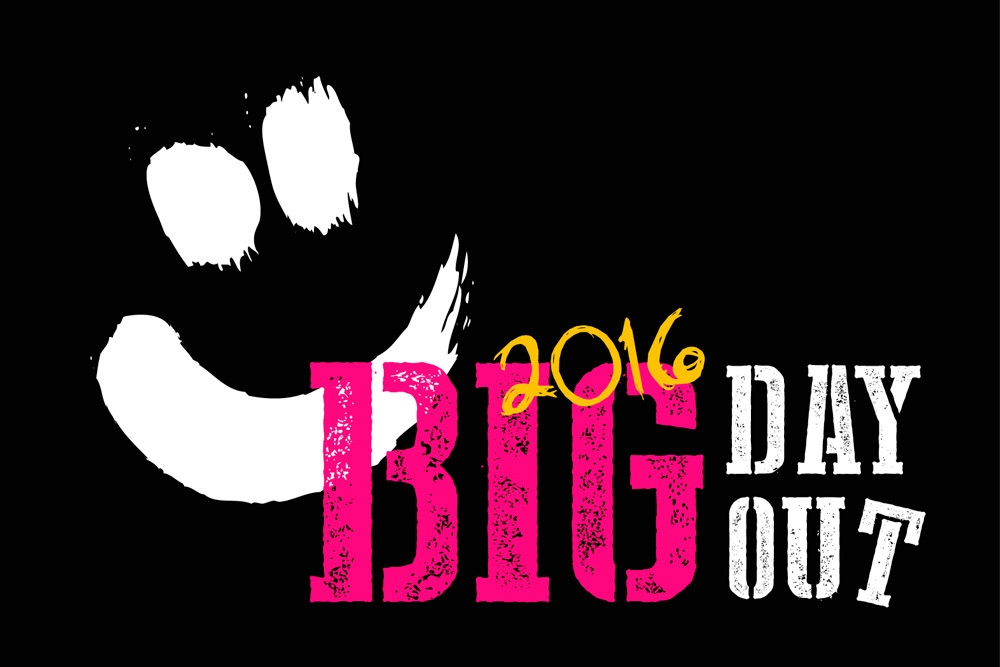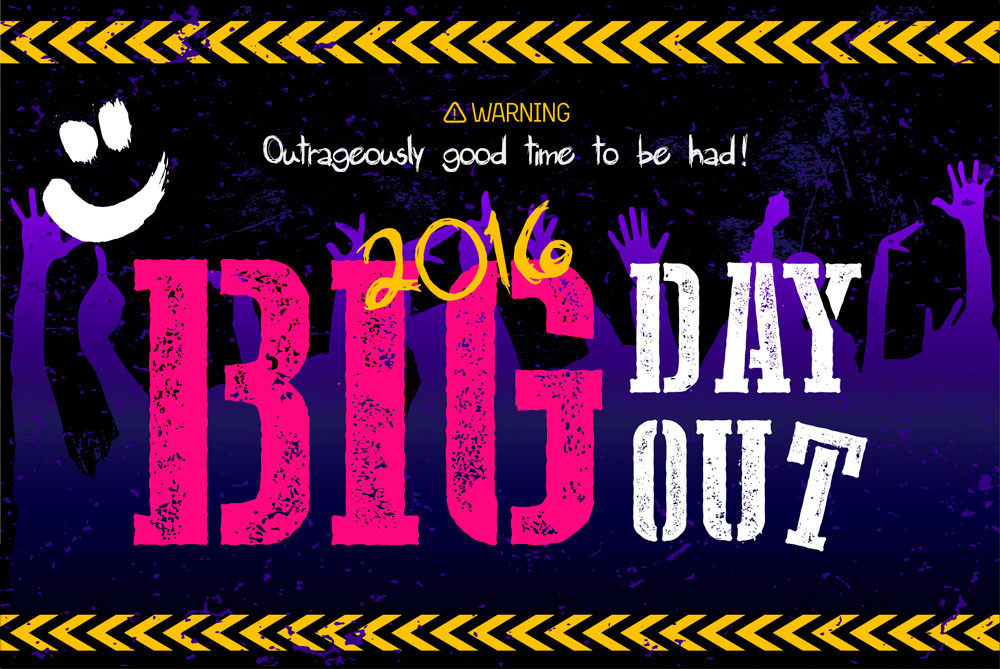 Poster, Website banner, App badge, App landing page.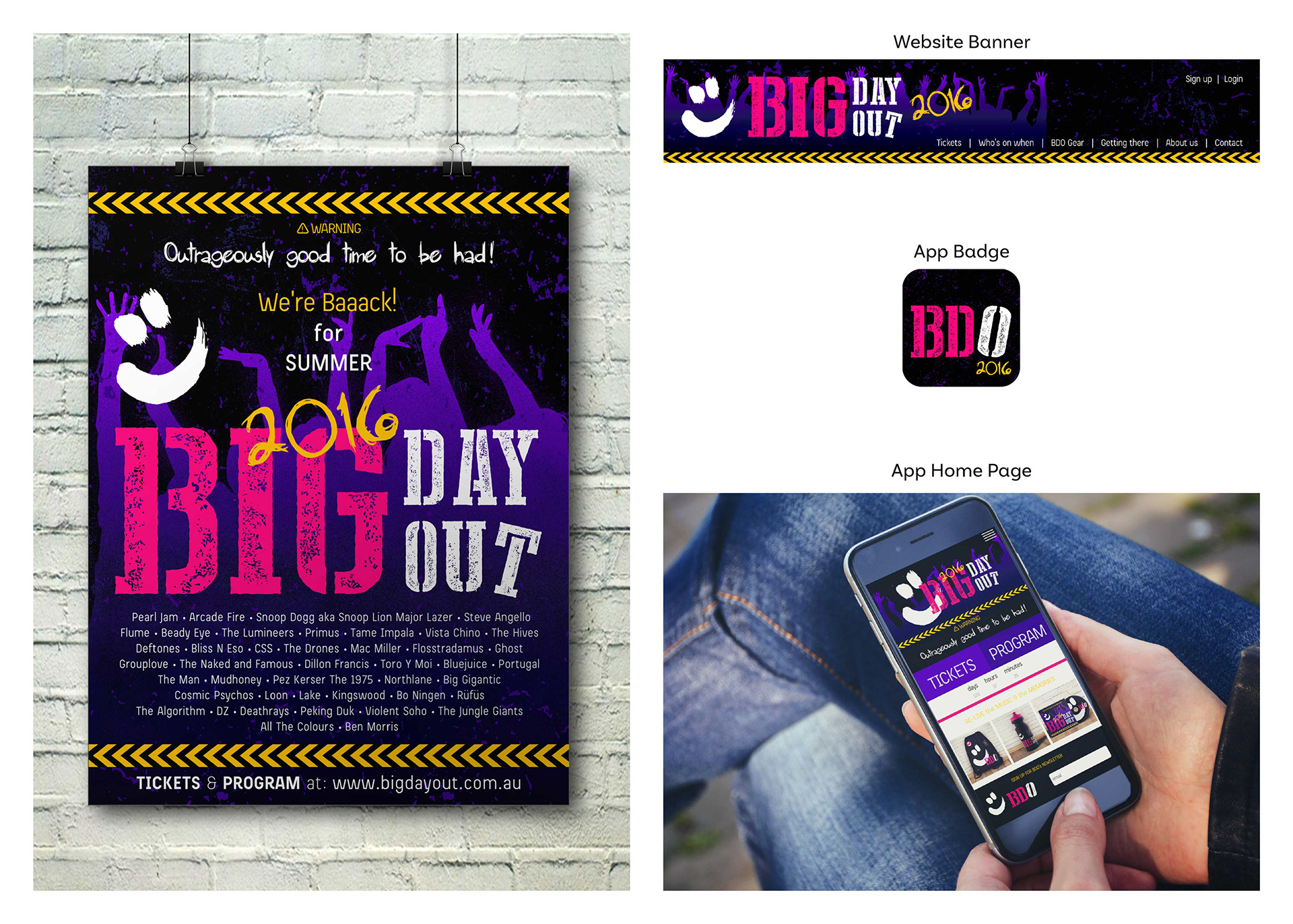 Other merchandise including bag, CD, drink bottle and cap.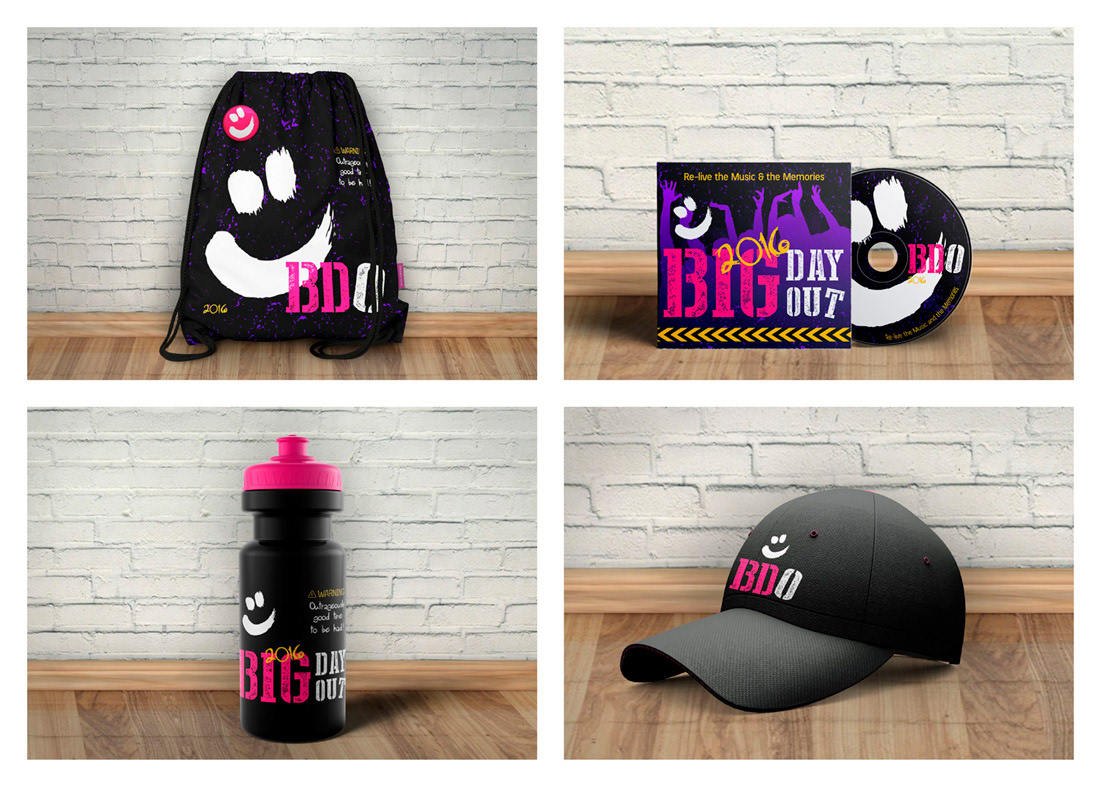 T-shirts / festival wear / re-live the memories every time you wear your BDO T-shirt.