Choose 3 titles from the Penguin classics range and use illustration to design the bookcovers.
I have chosen these three titles because I felt there was a passionate struggle common to them all.
I have chosen to use the blood red colour to represent this struggle and to tie the titles together as a series.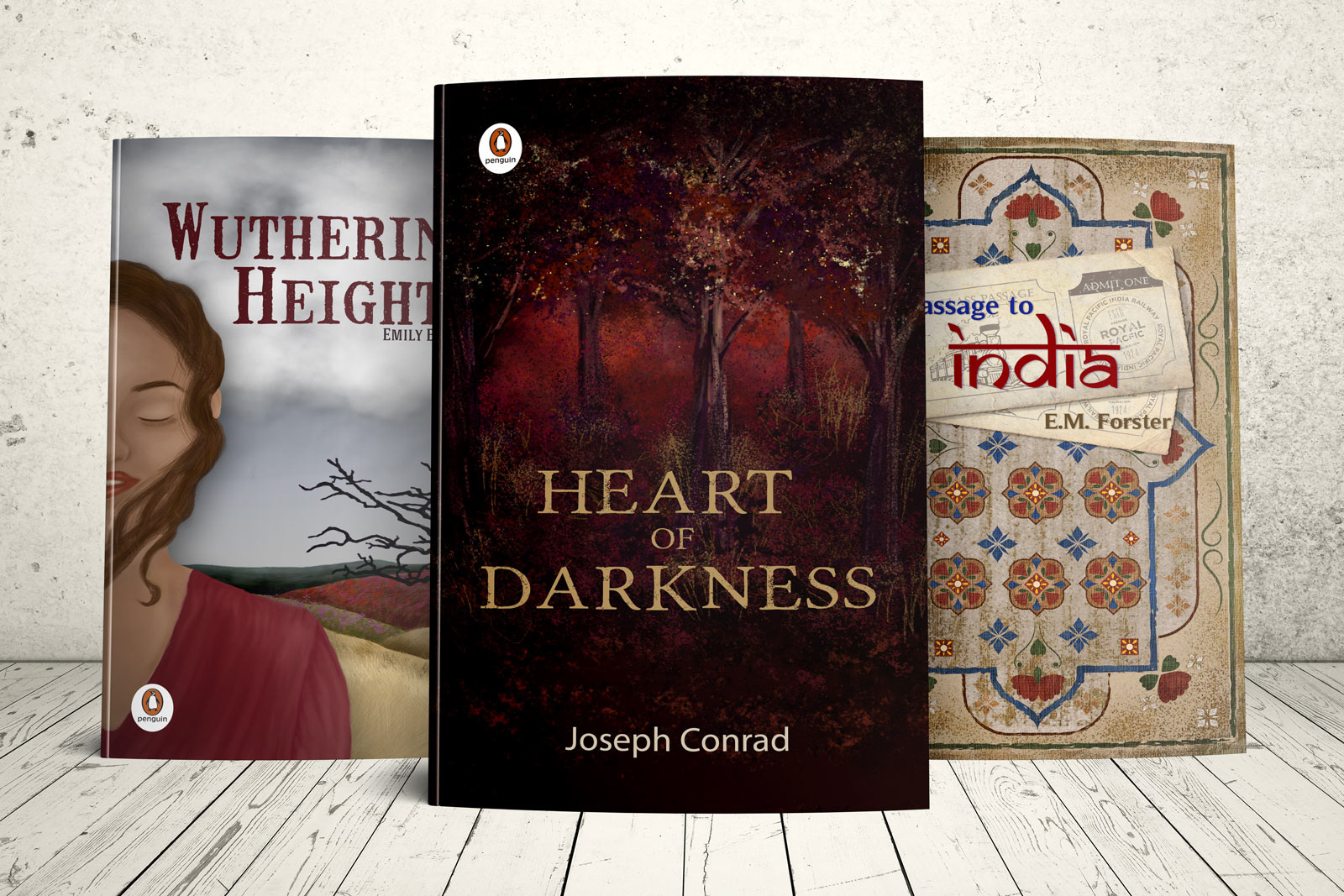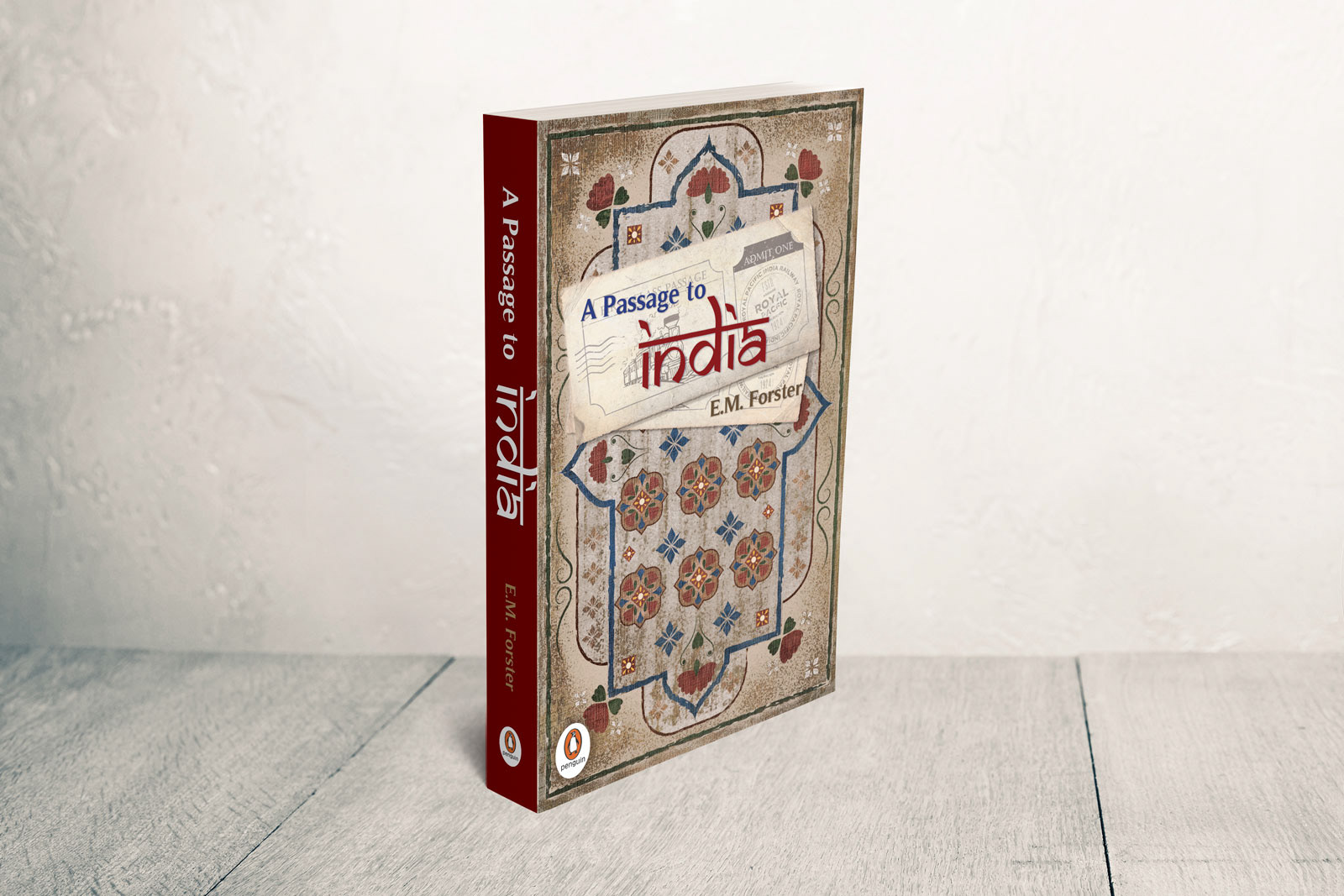 PROCESS & DEVELOPMENT
I am struck by the uniquely beautiful and rich tapestry that is India. I am simultaneously moved by the poverty and disrepair that separates the classes. It is against this backdrop that the story "A Passage to India" takes place. I have tried to set the scene for the story with this cover.
I did not do any sketching for this project. I simply opened Illustrator and began to create shapes whilst referring to my inspiration board to maintain as much authenticity as I could.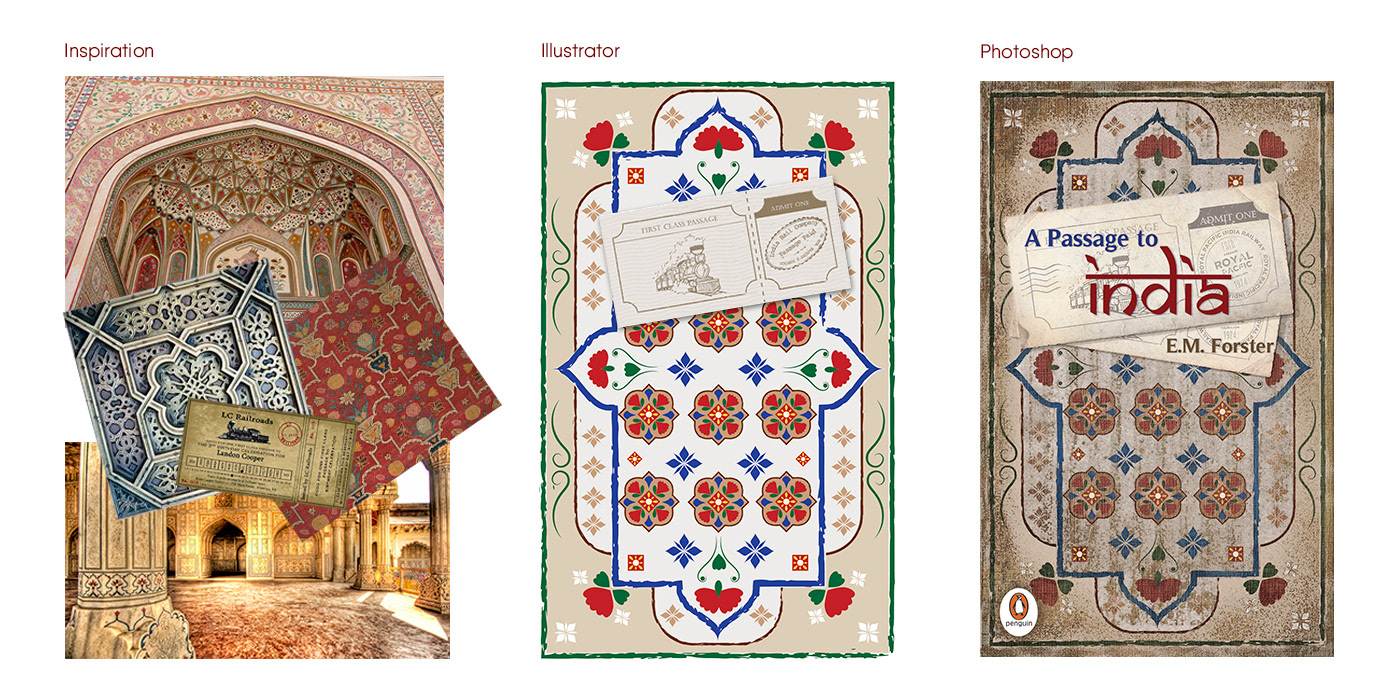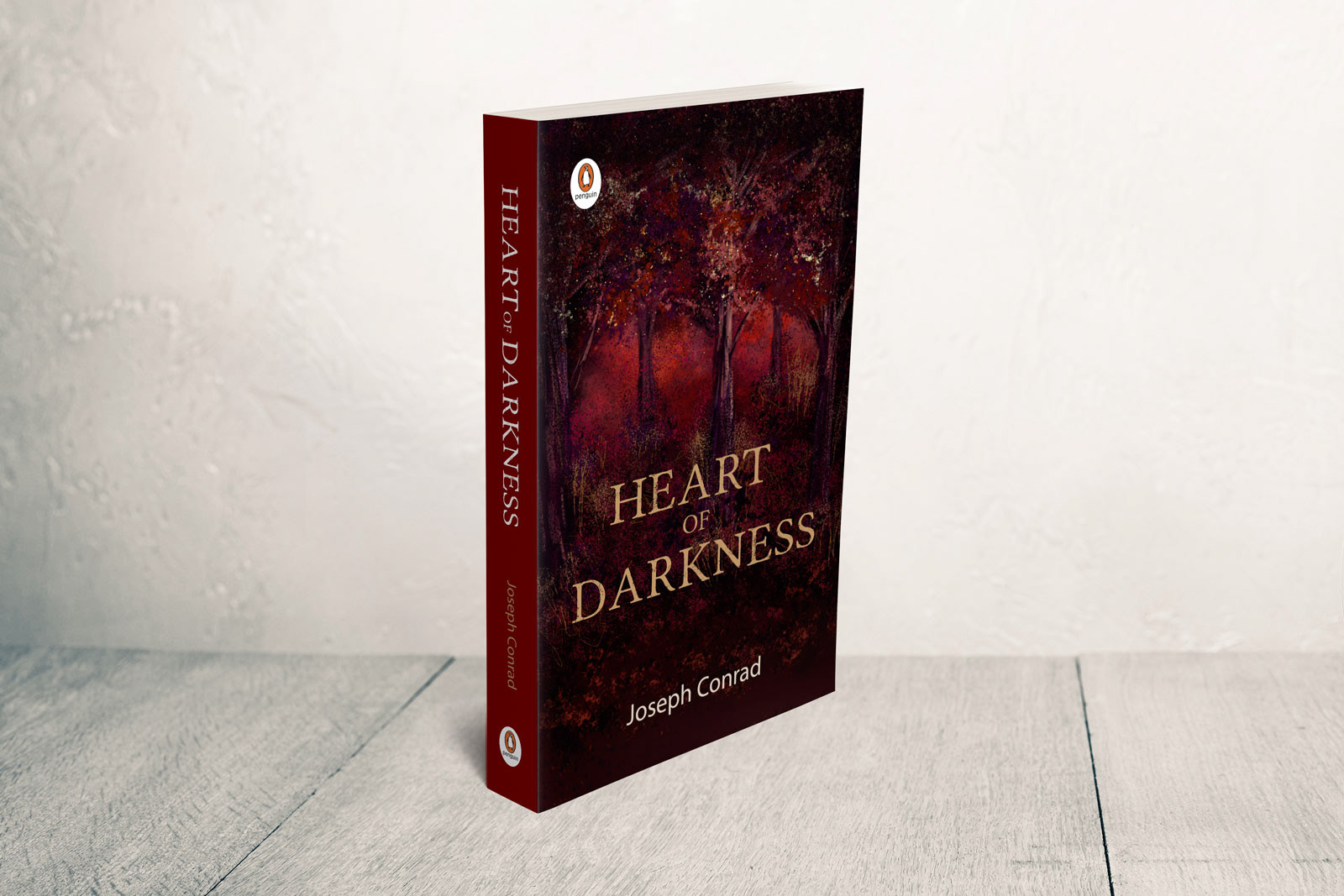 PROCESS & DEVELOPMENT
This title is a fairly dark story that deals with controversial themes and still remains the subject of discussion in literary circles. Often illustrated using deep greens associated with the Congo, I felt that to colour this 'with blood' was aligned with the journey into the heart of the central character as he journeys into the heart of the Congo. I did not use sketches or Illustrator for this project. I simply began to paint in Photoshop.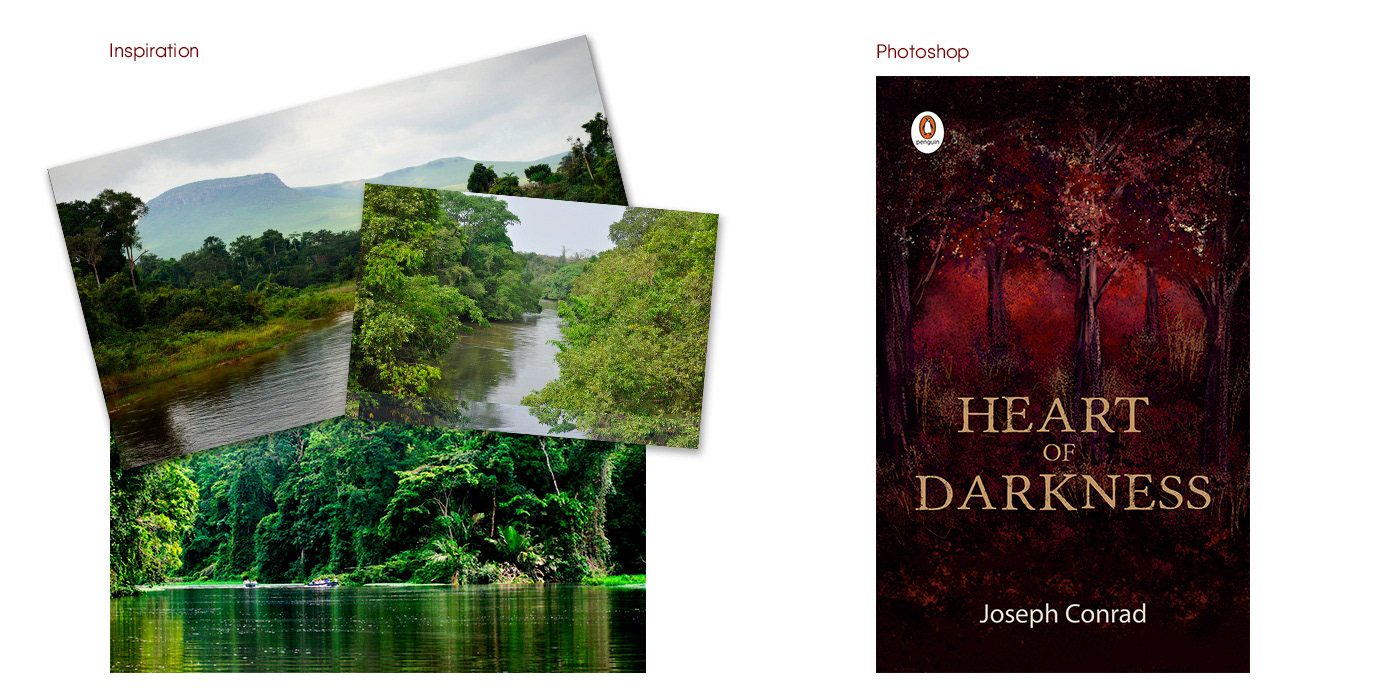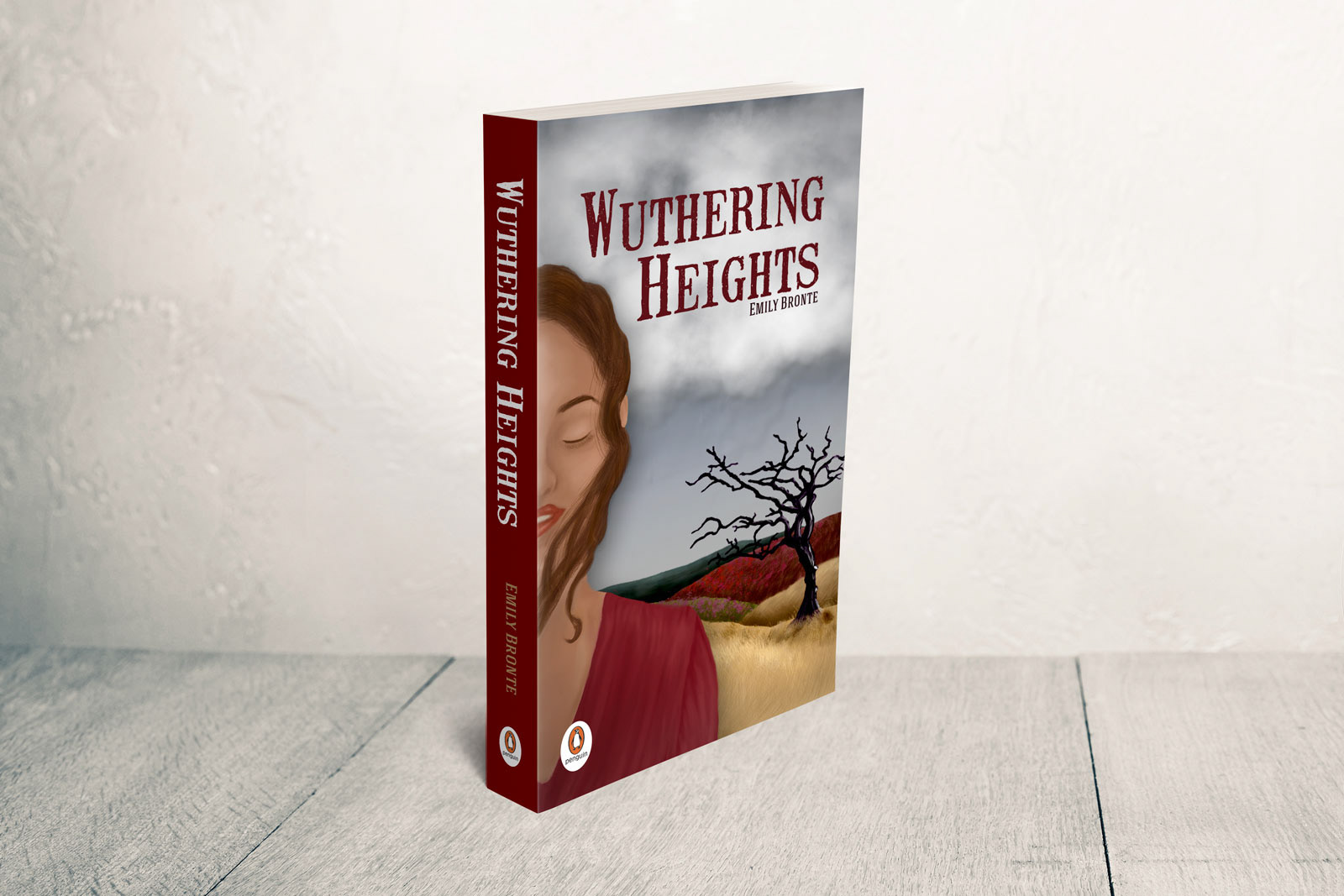 PROCESS & DEVELOPMENT
This illustration is a representation of the Yorkshire moors where the story is set. Cathy, the central female character, who is depicted as a bit of a wild creature in the book is represented here, eyes closed, just as she closes herself off from Heathcliff. The gnarled barren tree is symbolic of their relationship which is complicated, difficult and not always healthy. Cathy's lips and dress reflect the series blood red theme which represents passion and struggle. For this illustration I simply opened Photoshop and began to paint. No prior sketch was made, though I did use the photos from my inspiration board to guide me.