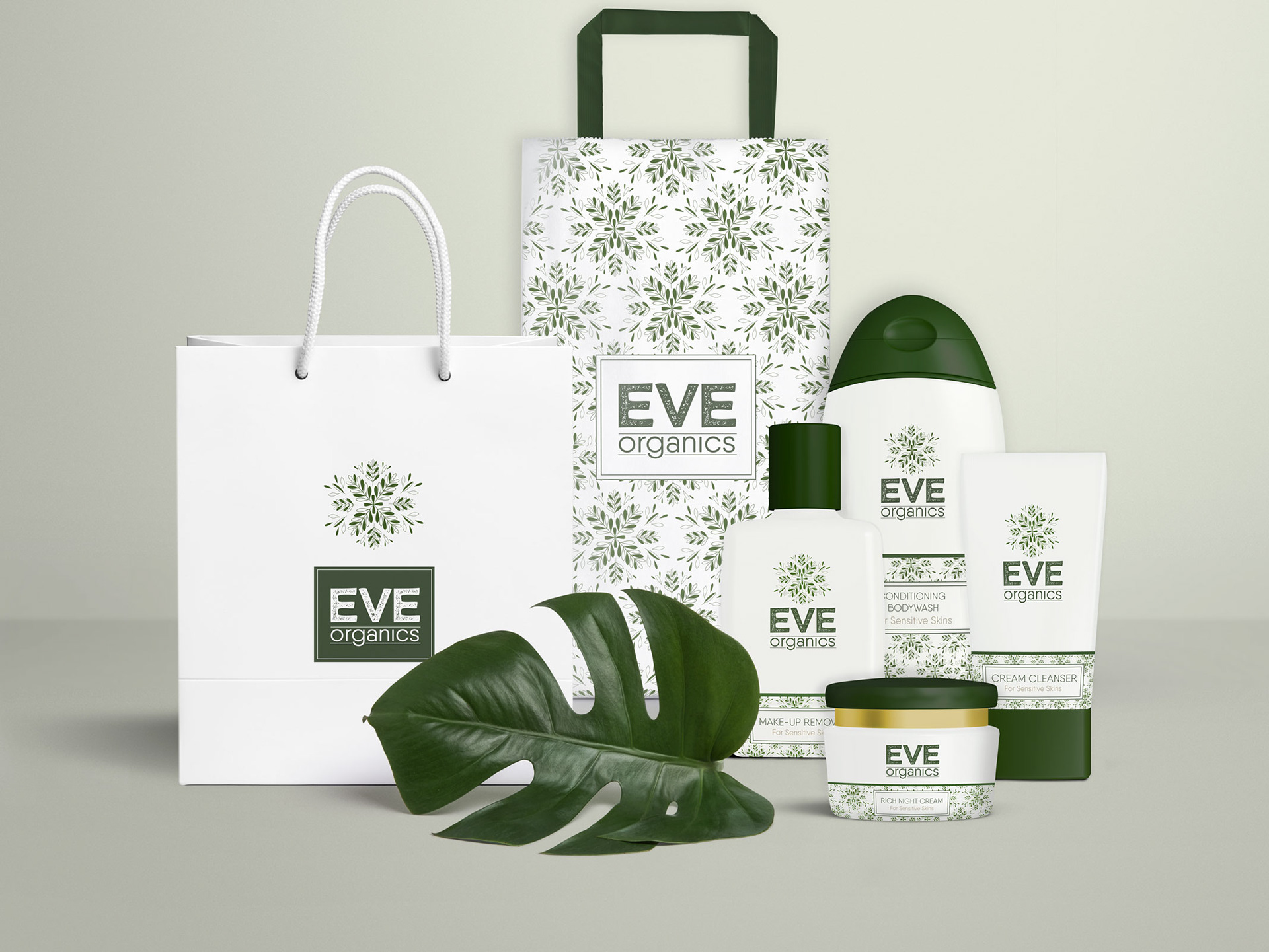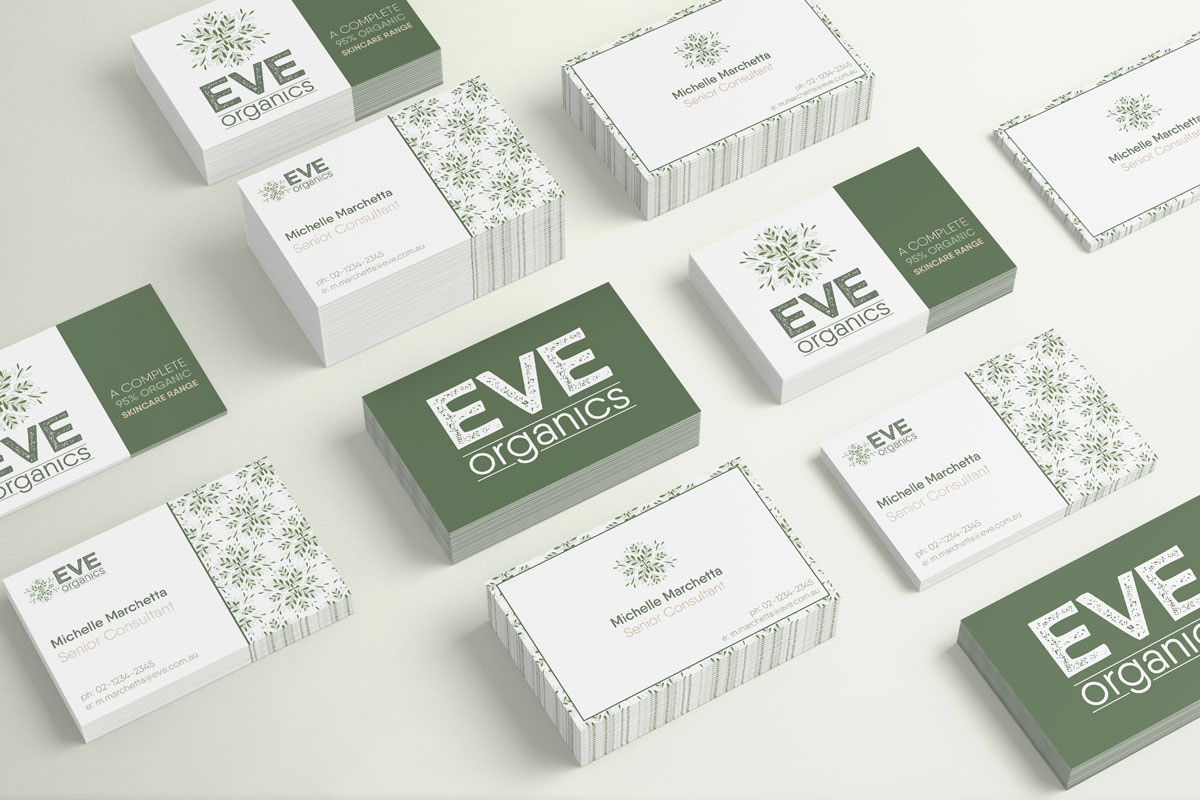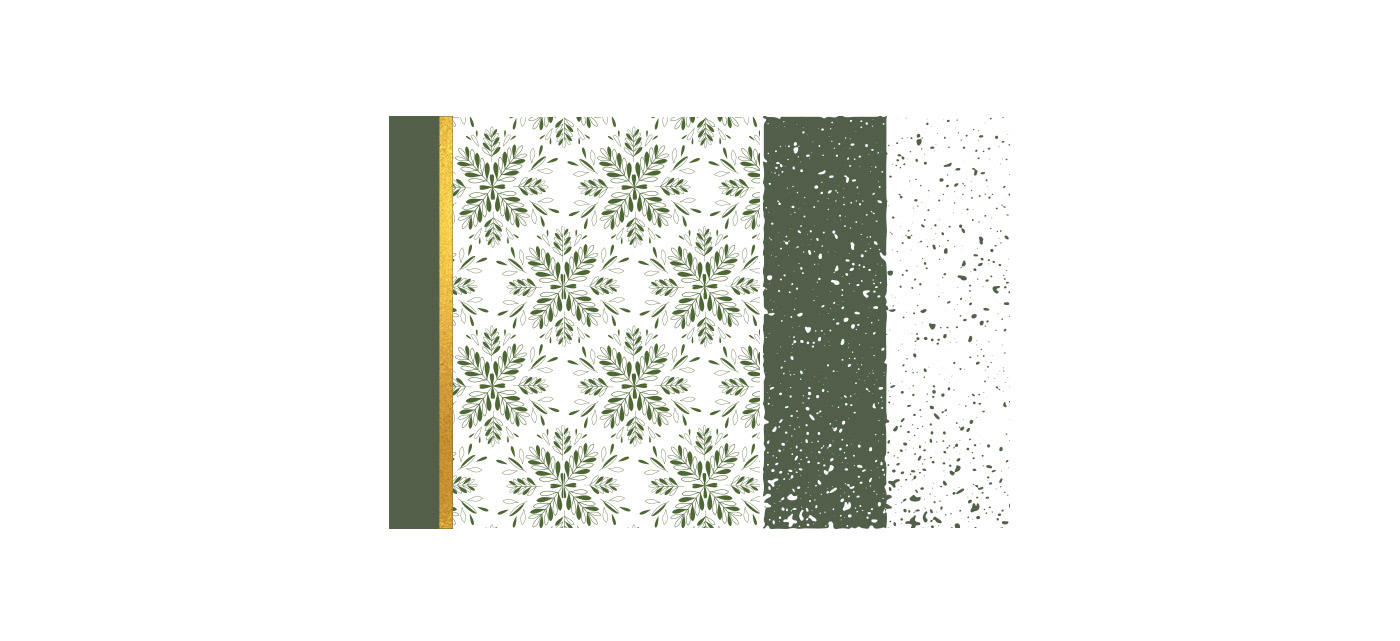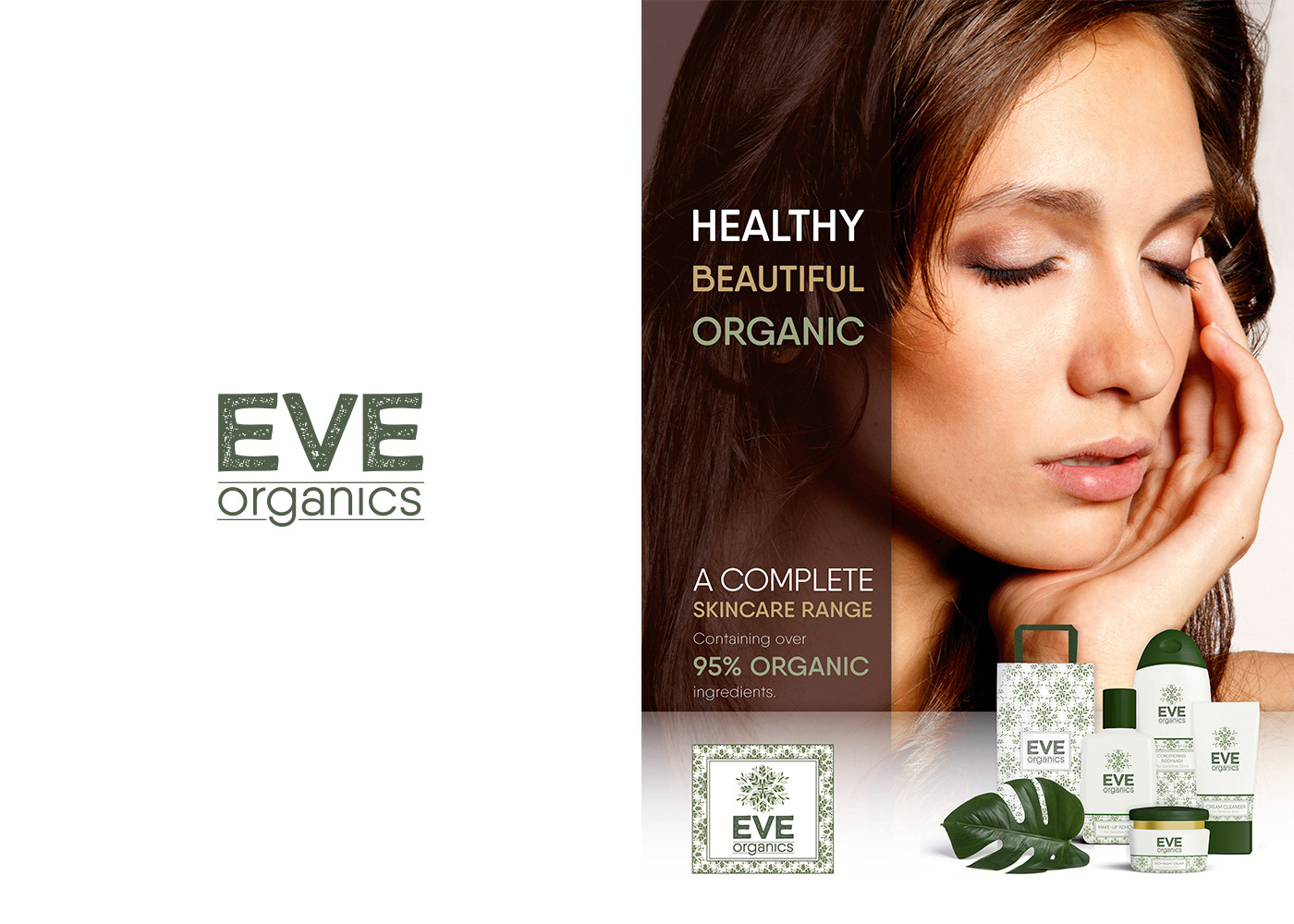 PROCESS & DEVELOPMENT 1

My instinct the first time around, was immediately 'fern-like', but once I worked the name Eve into The Garden of Eden, and then into the Apple, I felt this was a great symbol for both the words Eve and Organics and I went about producing the logo below, which was what was originally submitted.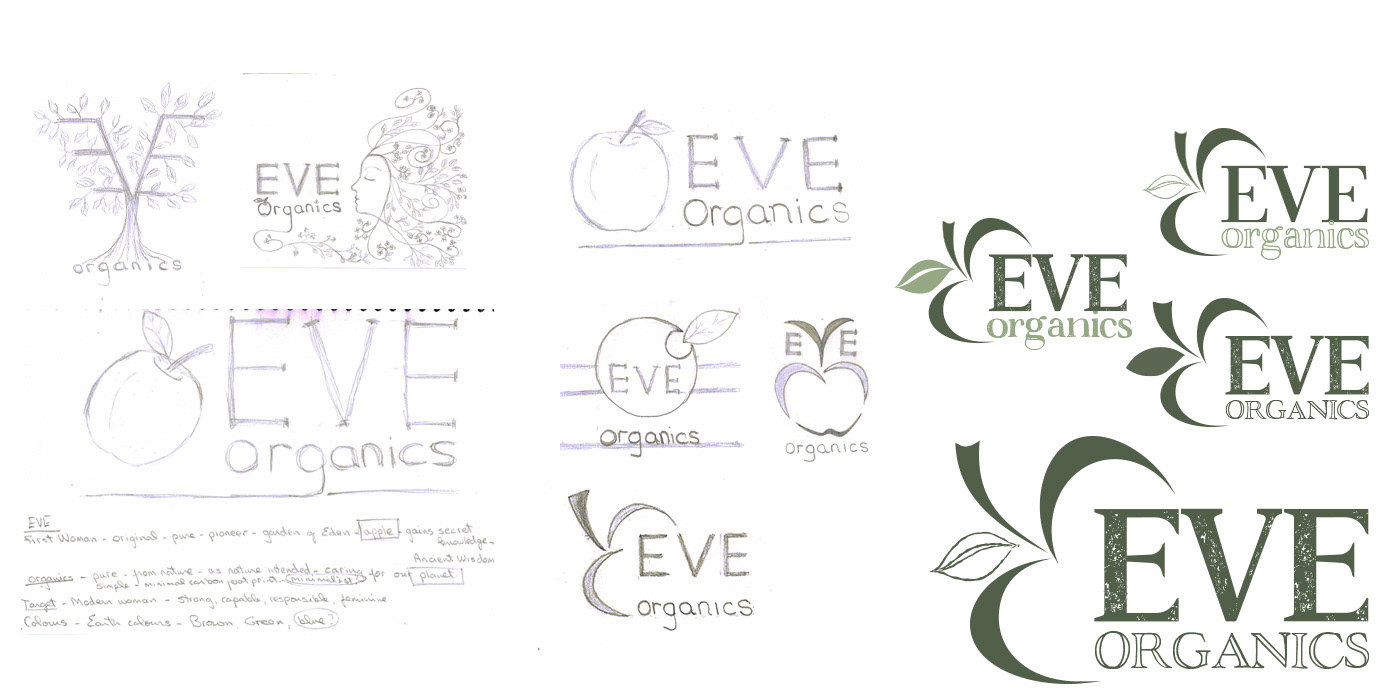 PROCESS & DEVELOPMENT 2
As I began to  consider material for my portfolio, I could not escape the idea that the Eve Organics logo looked more like a fruit and vegetable shop than a skincare range to me and I felt compelled to begin sketching anew.
From this second process, I have come full circle to materialise my initial idea of the soft feathery, fern like texture to which I was initially drawn. This is now combined with a solid typeface which represents the concept of 'Ancient Wisdom' and the finer sans which represents the 'Modern Science' which would go into an organic skincare range today.