Subtle Energies is a self care brand with premium luxury natural products based on Ayurvedic principals and Aromatherapy.

Traditionally marketed to women via spas, the company is developing a range of products aimed at men's self care. The following banners were created for their Father's day promotions.

The brand aesthetic is clean, fresh and minimalist with earthy natural undertones.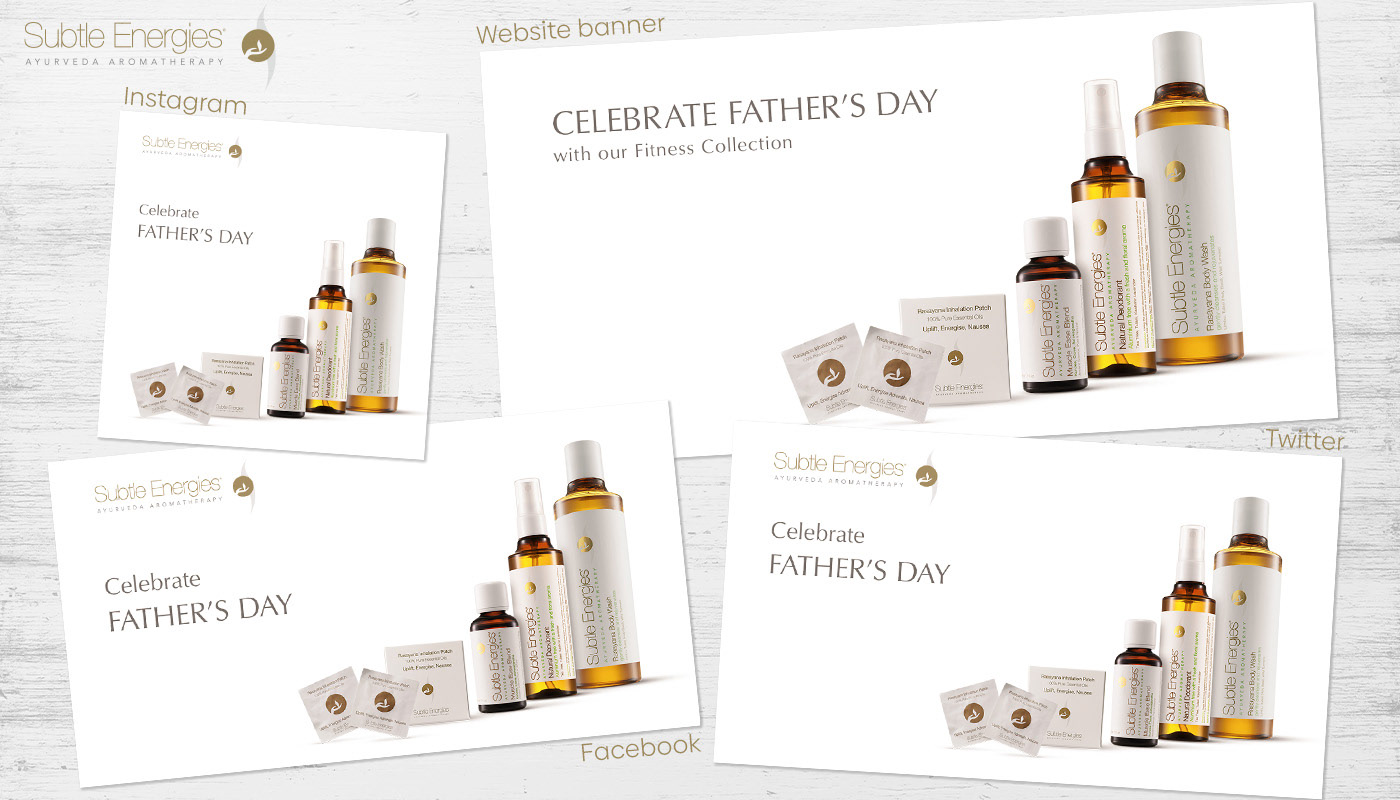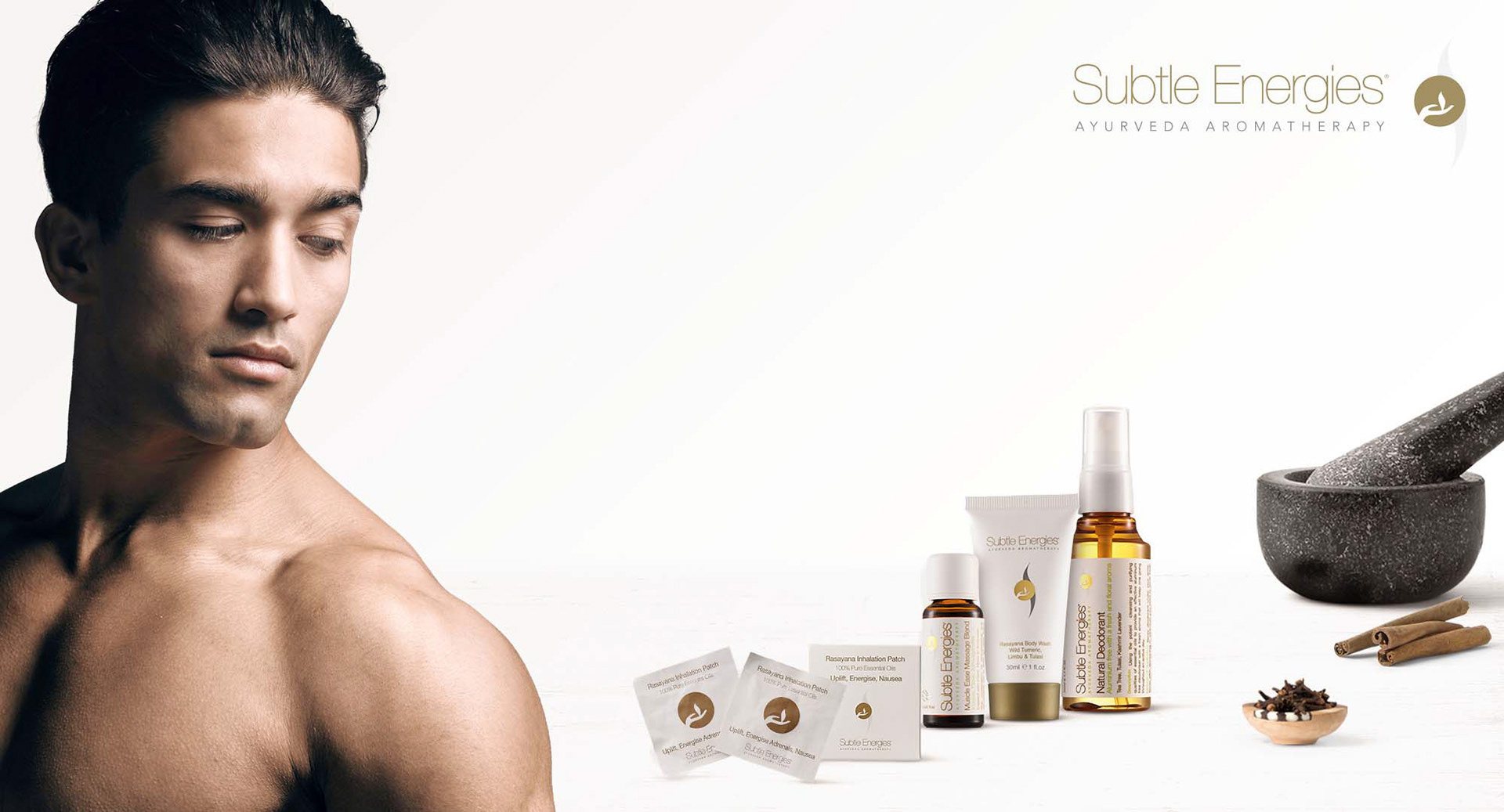 The Gym Buddy campaign which was aimed at the younger man did not go ahead, but I always loved the shot and felt it had real potential.